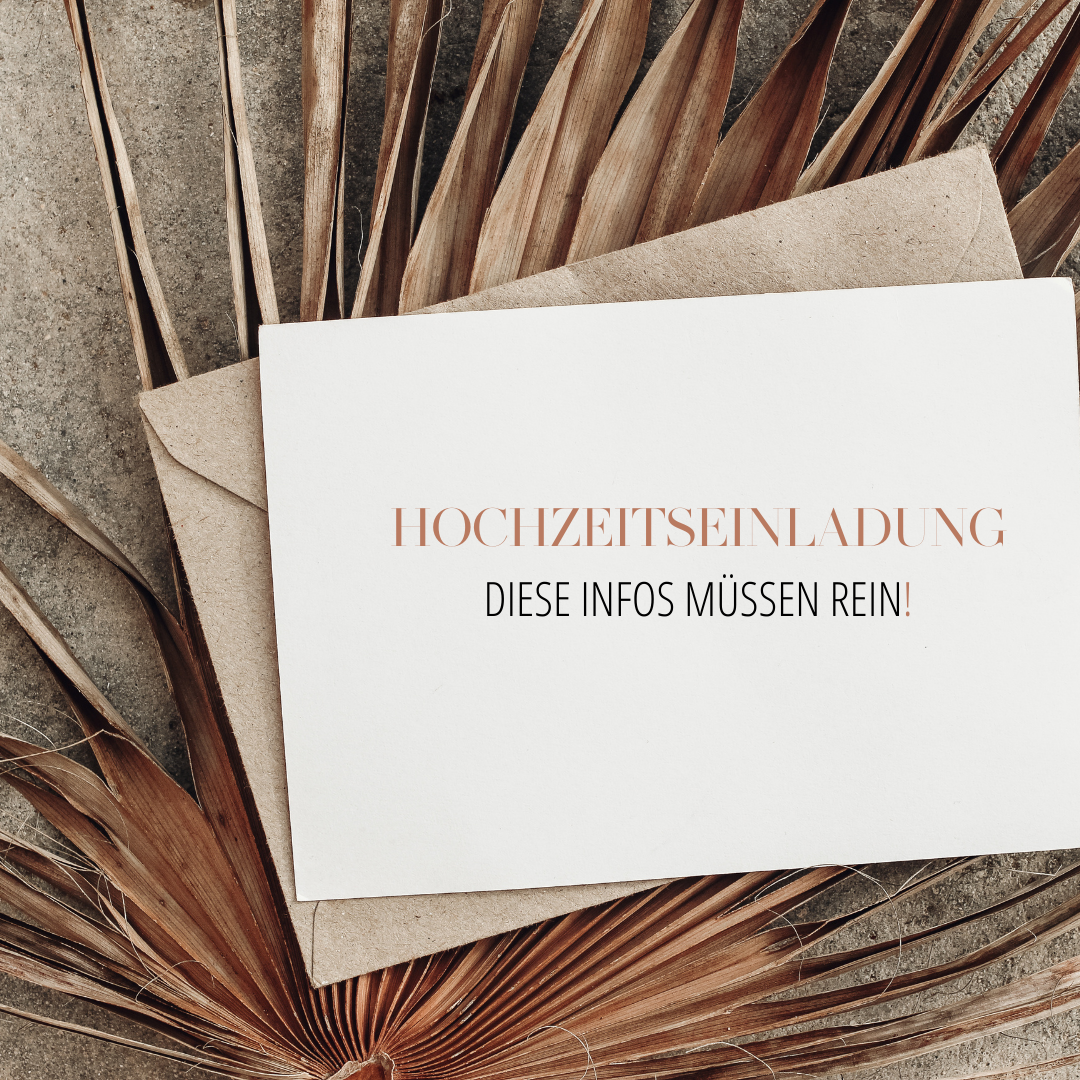 What information your wedding invitation should contain and what it has to do with advertising - a summary
Let's talk about text, Baby!
It's a bit like the ads for the 250th volume shampoo: if the ad is visually appealing and contains all the information on the relevant issues, the likelihood that you'll grab it the next time you shop is quite high. And why not - it sounds like a well-designed product. And the marketing already makes a difference.
Although your wedding guests can only be compared to the shampoo buyer next door to a limited extent, it remains - this first impression that your invitation conveys. And I don't just mean the visual aspect, but also the text. Are all questions answered or rather questions raised? And does your language style - the tone of the invitation - suit you, your wedding and the look of the invitation?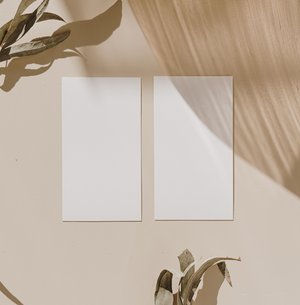 You should always ask yourself these questions - because in the end, you will be doing yourself the biggest favor with a well thought-out invitation text. Above all, fewer queries mean less work for you. Sounds good, doesn't it?
THE LINGUISTIC STYLE
One thing first: with your wedding invitation you are not representing a product or a company, but your wedding. In other words, yourselves. The invitation text should be well thought out, of course, but don't get too cerebral, otherwise you'll be pretending. And why should you?
Are you rather the buddy types, who are to be had for every fun? Then go ahead and start your invitation with a funny saying or quote. Are you more the pragmatic and simple types? Then say briefly and concisely what it's about and then get to the essential facts.
After all, your guests like you and want to find you in the invitation.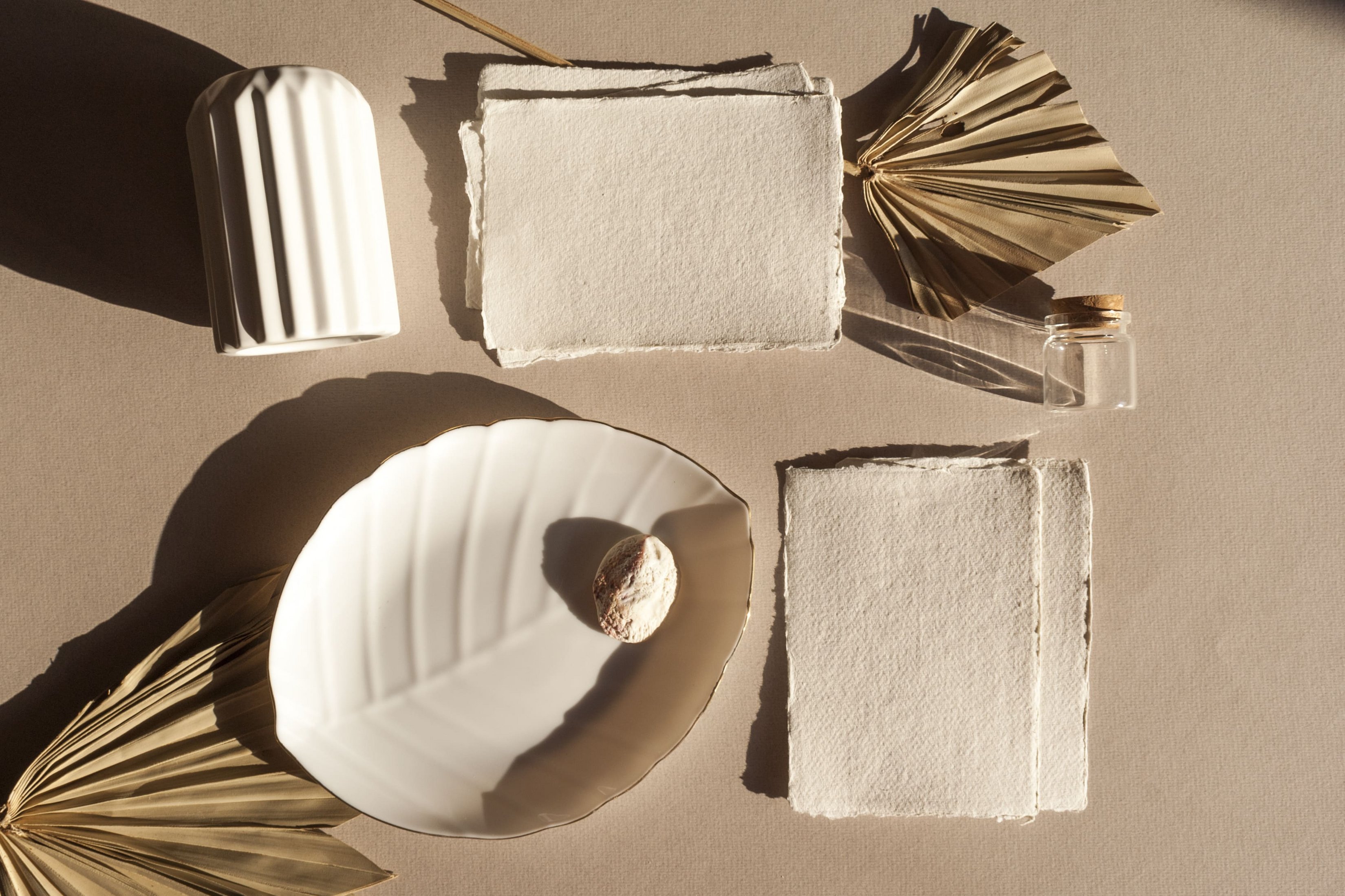 ALL IMPORTANT INFO
1. Your names incl. surname(s)
At least in case you invite distant relatives or acquaintances you rarely see or who may not even know your partner, your last name(s) should also find a place in the invitation - usually this will only be on the envelope: The main thing is that all the invitees have the immediate certainty of who exactly is inviting them.
2. Date and place
Clearly state the date of your wedding day and the time you are inviting. It is advisable to set this time about 30 minutes before the start of the wedding ceremony. This guarantees that latecomers will be present until the ceremony and that the ceremony will not be unnecessarily disturbed.
For those who are not familiar with the area, it is best to always give the exact address of the wedding location and not just the name of the church or similar. Thus you arrange the invitation directly navigation-friendly.
3. "Scope" of the invitation
Always a sensitive topic, but clearly state what you are inviting the respective guest for - whether for the wedding ceremony, the subsequent celebration or for both program points. This will save you one or the other subsequent faux pas. If you should choose such a division of your guests, it is best to make sure already when choosing the card layout that it can be adapted accordingly and easily.
4. Rough daily schedule
Not a must, but an enormous help for your guests. So they can estimate whether there is "idle time" in between and they can make a short detour to the hotel, whether they should take something to eat before the wedding or prefer to take a light jacket. A small thing, but one that contributes greatly to the feel-good factor of your guests. Who likes to be completely surprised?
5. Reply
Ask clearly for a reply (also easily shortened by the French abbreviation RSVP, which in German means "um Antwort wird gebeten").
Give a deadline for the reply. Important: Give the guests enough time for their decision and reply, but not unnecessarily long, otherwise the reply will be forgotten. Approximately 2 weeks is a good guideline.
6. Menu wishes/intolerances
Please ask for these in the course of the reply. (Almost) nothing is worse than dissatisfied, hungry guests. Also check with the location or the caterer beforehand to what extent certain wishes can be taken into account. Double is better.
7. Gift wishes
Often a sensitive topic. Who likes to tell their guests what they should give? But let's be honest: Everyone gives gifts and why not make it a win-win situation? You get what you really need (cash or non-cash gifts) and your guests don't have to worry about unnecessary gift ideas.
8. Dress code
The reference to the dress code should not be missing in any case. Even if you have no specific requirements for the styling of your guests and want a casual summer wedding: say so! Especially for women, nothing is worse than worrying about appearing under- or overdressed. In addition, pointing out the dress code can enhance your wedding pictures tremendously, as it means none of the guests will be completely out of character visually.
9. Overnight accommodations
Only in the rarest cases there will be weddings to which parts of the family and friends do not have to travel. Therefore, reserve in advance contingents in several hotels (preferably of different price ranges). Give your guests an uncomplicated possibility to inform themselves about these contingents. The invitation is a good platform for this. Always mention the date on which the contingents have to be called up.
Other info that makes sense in the course of the invitation
Directions (always useful in case the wedding ceremony takes place in a remote location)
Parking possibilities (this can also be a not insignificant point. For example, if you are celebrating in the middle of a big city, your guests will be grateful for parking tips.)
Child care (for (very) large parties it makes sense to organize your own child care. This way the children and parents can celebrate in a more relaxed way. This makes sense from about 4 children)
Contact of the wedding planner or the witnesses (to give your guests the opportunity to get involved in the celebration or to ask questions)
LAYOUT VS. INFORMATION CONTENT
Of course, this information usually cannot all be accommodated on a simple folded card. However, away from the standard invitation, there are numerous and beautiful variations/ideas that allow layout and information depth to not be a contradiction to each other. Be it slipcases, bookmarks, insert cards or the like - there are no limits to your imagination. Let your wedding planner or directly your stationery designer advise you on the possibilities of stationery.