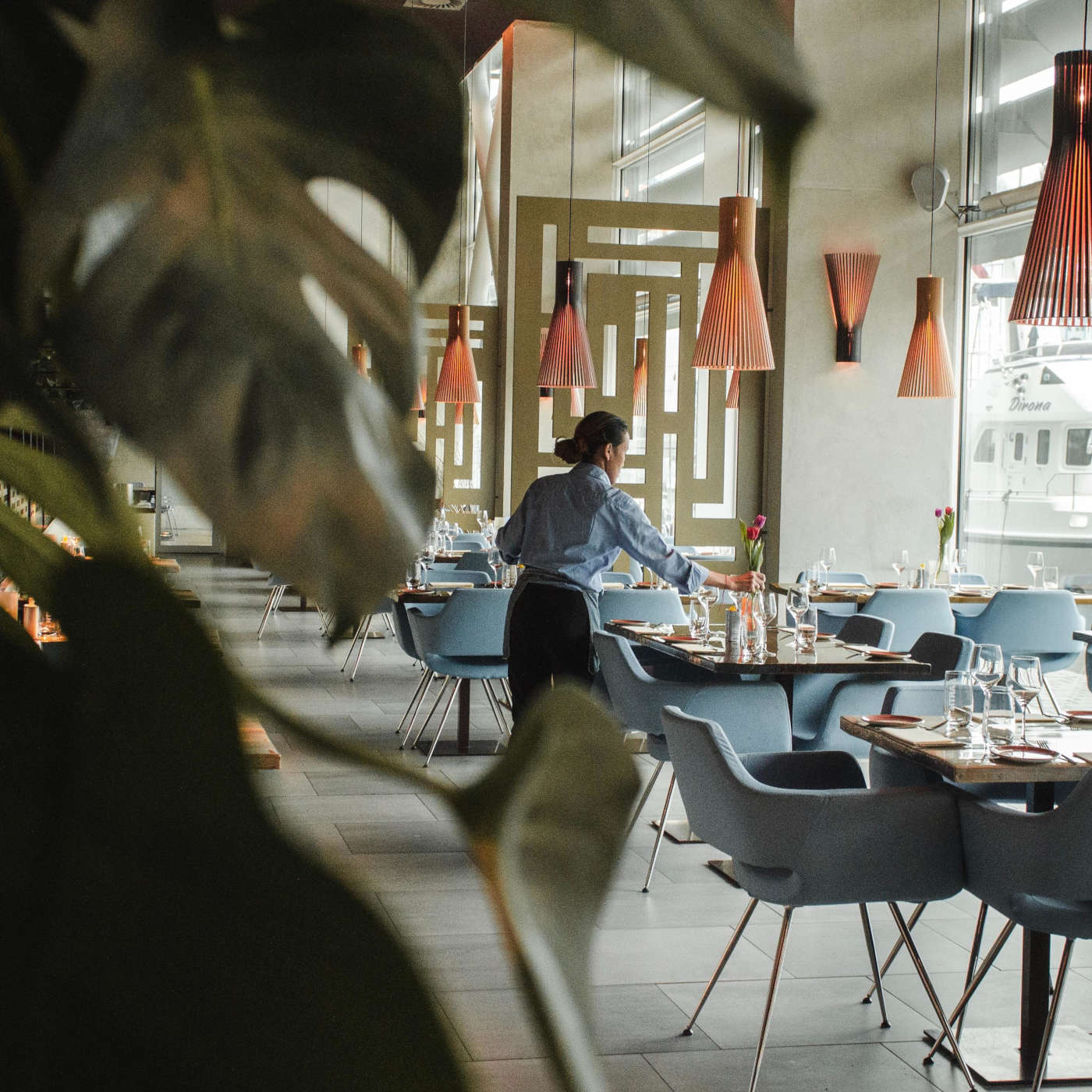 How to find your dream location and make your scouting appointment a complete success. With checklist for download
"You can't do anything without a location, no matter how good the script is."
What applies to Hollywood blockbusters, feature films or daily soaps is also not too far removed from wedding reality. And since location scouting in the media industry tends to be a well-paid profession, it's already dawning on us: the perfect wedding location will most likely not fall fatefully into our laps - at least if our wedding is to be as spectacular for us as a couple as the new movie highlight. Unfortunately, the search for the perfect wedding location is like so often in life - good preparation and planning are (almost) everything.
Proper planning saves time, money and prevents frustration
Especially for those who are tackling their big day entirely without the expertise of a professional wedding planner, the right groundwork can ensure that you ultimately even reduce your overall time commitment. But how do you find the perfect setting for your romance and lay the foundation for an unforgettable celebration? And how do you make sure that your wedding doesn't become an omnipresent headache?
Step 1: The rough selection
If you enter the search term "wedding venue" in Google, you will be overwhelmed by the abundance of alternatives. And then there are the recommendations of friends. The task is to sort through the chaos. The easiest way to do this is to define hard criteria for the selection in advance. These are all the aspects that are mandatory and set for you. Locations that don't survive this initial preselection don't even need to be visited in the further course.
The rough price range
You know best which wedding budget is available to you and which margin upwards can be acceptable and realistic for you. In the first step, it is best to exclude only locations that are significantly above your budget. This way you avoid excluding your dream location too early in the process.
The desired date
Your wedding should take place on 07.07. and there is nothing to change for you? Clarify directly in the first phone call the availability on your desired date and discard booked locations in your mind immediately. In this way you can avoid falling in love with a fully booked location during the planning process and comparing all other locations with this one. Unfortunately, frustration is inevitable here.
The capacity (minimum/maximum number of guests)
Intimate Wedding or big festivity? As different as your wishes and needs are regarding the number of guests, the locations are also different. Basically, not only very cramped locations are unsuitable - even too spacious locations can be a real mood killer for smaller parties.
The wedding style
Hardly any bride doesn't have it - a rough idea of the look & feel of her own wedding. You like it classic and noble? Then you don't have to deal with the party barn in boho look. Your wedding, your day, your location. No matter what your environment says.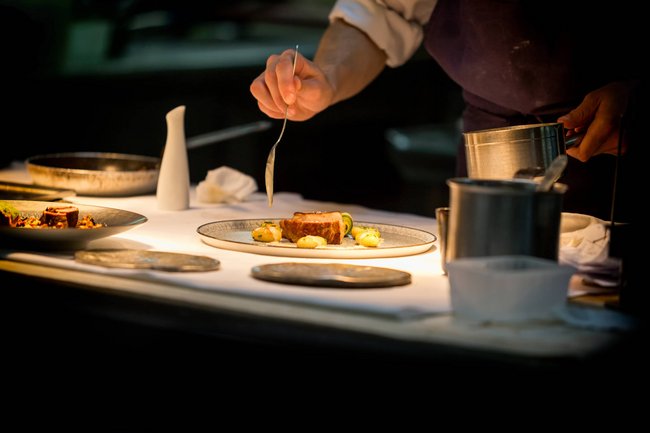 Step 2: Visiting the top 3-5 locations
At best, you look at about 3-5 available locations. Too many visits and thus too much choice could make your decision more difficult and paralyze you.
Decisive: the level of detail of the visit
Make sure that you start the visit well prepared. Ask each location in advance whether it has a so-called banquet folder. This can already give you many details about possible seating, catering, detailed prices, etc. and forms a good basis for the subsequent visit. During the inspection itself, many detailed questions should already be clarified - this will save you a lot of work and uncertainties later.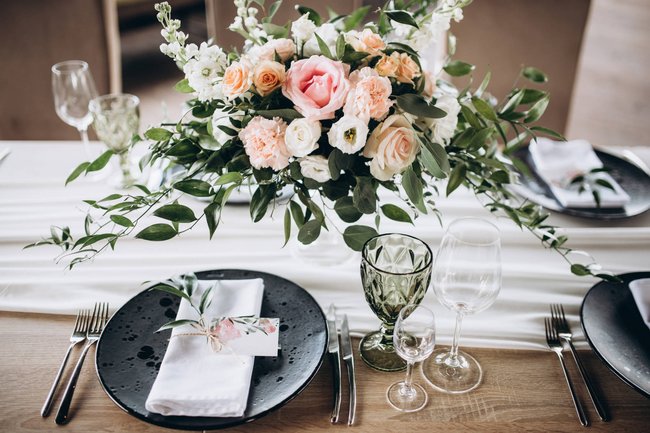 If you can also clarify the following issues in the course of the visit, you will be a big step ahead in the planning process:
The connectivity
Is there good accessibility? (otherwise: shuttle service)
Are (free) parking spaces available?
Are there overnight accommodations in the immediate vicinity?
Are there a registry office and/or church in the immediate vicinity?
Accomodation
Does the location itself have accommodation facilities?
Is it possible to reserve a room contingent in advance?
Is breakfast included in the room booking?
Is there a bridal suite?
What are the check-in/check-out times?
Catering and Drinks
Is there an in-house catering service?
Is external catering permitted?
Is the commissioning of fixed partner caterers required
Is there a choice between menu/buffet/mixed?
Are vegetarian/vegan options feasible?
Is it possible to accommodate other food intolerances?
Is there a possibility for a test meal? (possibly additional costs!
Can the wedding cake be ordered from an external pastry chef?
Are drinks charged at a flat rate or according to consumption?
Which alcoholic beverages are included in the all-inclusive price?
Can you provide an exact beverage list?
Can a mobile cocktail bar be rented externally?
Technical equipment and party
Are there sufficient power sockets available?
Is a power connection available?
Can the room lighting be dimmed?
Is there also atmospheric party lighting?
Is there a fixed place for dance floor and DJ/band?
Is there a safe floor for the dance area?
Is a sound system available at the location?
Decoration
Can the ceilings be decorated (mounting of hangers, chandeliers, hooks)?
May the walls be hung with fabric (fire protection)?
Can only certain areas be decorated?
May existing decoration be removed (e.g. pictures)?
May any existing furniture be removed?
Other equipment
Is furniture (round or square tables) available?
Is seating available?
Are tablecloths available?
Are there vases in sufficient quantity (for floral gifts)?
Is there a checkroom available?
Is there a cooling facility for wedding cake?
Are there play facilities for children?
Are there sufficient service personnel available?
Other restrictions
Are there any restrictions regarding safety and technology?
Are there any special prohibitions (e.g. fireworks, sparklers, fresh flowers, etc.)?
Is there a volume limit?
Until what time may music be played loudly?
Is there a closing time?
From what time onwards may the wedding be set up?
Until when must the dismantling take place?
Budget
What are the exact payment terms?
Are there any additional costs for final cleaning?
Are there any other additional costs (e.g. night surcharge, plate money, corkage fee or similar)?
So that you always have these many details at hand for every visit, you can find the complete checklist here as a free PDF download:
I wish you much success in the planning process and am always happy to provide advice and expertise if you have any questions.
Tina